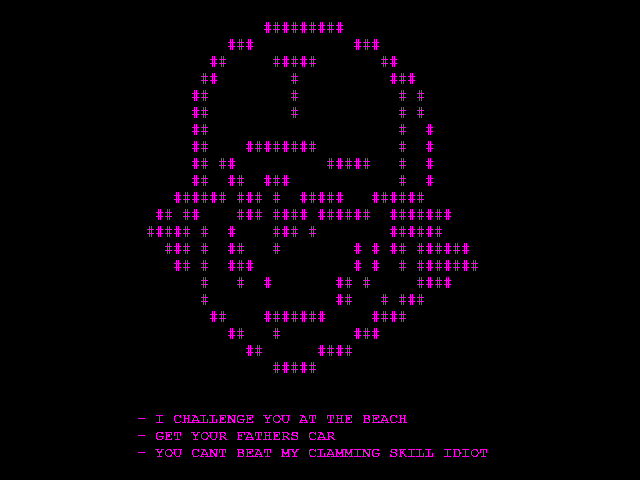 Clam Digger 2009
A downloadable game for Windows
Tyrone challenges you at the beach. Get your fathers car.

A game originally made in 2009 for 'Clam Digger Day' at the GameMakerGames.com forum.
The idea was: Tyrone challenges you, you spend a level driving to meet him at the beach (while he continuously calls your cellphone to make distracting and disparaging comments), and then you face off against him in competitive clam digging.

Over the years the game has been polished into its present, and final, form.

Install instructions
Unzip the folder (Extract All files) before playing. Read the Readme to learn the controls.